Stop limiting your

Shopify app's

reach
TranslateCI makes translating your Shopify app as easy as pushing to Git so you can win merchants from every market on Earth.
Let's translate your Shopify app into

Čeština

Dansk

Deutsch

Español

Français

Italiano

Norsk

Polski

Português

Suomi

Svenska

Tiếng Việt

Türkçe

ภาษาไทย

日本語

简体中文

繁體中文

한국어
Everything you need
With TranslateCI
The TranslateCI team (me, hi!) has spent sooo much time thinking about translating Shopify apps. That means we'll take the boring, frustrating parts of localization and let you concentrate on growing your app.
Reach more markets

Shopify is global. If you're not reaching merchants outside predominantly English speaking countries, you're missing out on an opportunity to grow your app.

Push to Git to translate

We keep your app translations updated and in sync. Whenever you push new code with updated or new text, we'll take care of the translations automatically.

Dip your toes in or go all in

Choose from fast, cheap GPT-powered translations or nuanced, professional human translations.

Manage your app listing

TranslateCI was built for Shopify app developers. That means we'll handle your listing too. We can translate while staying within character limits and monitor it for updates.
TranslateCI
Speak your customer's language.
Forget about juggling a bunch of tools, hiring translators and struggling to keep everything up to date. Just push your code. We'll take care of the rest.
See how it works in 2 minutes flat:
Your app listing
translated and monitored.
TranslateCI makes it easy to translate your app listing into every language Shopify supports. And we monitor your listing so that any time you make an update, the update is automatically translated into your chosen languages.
Let TranslateCI handle your app listing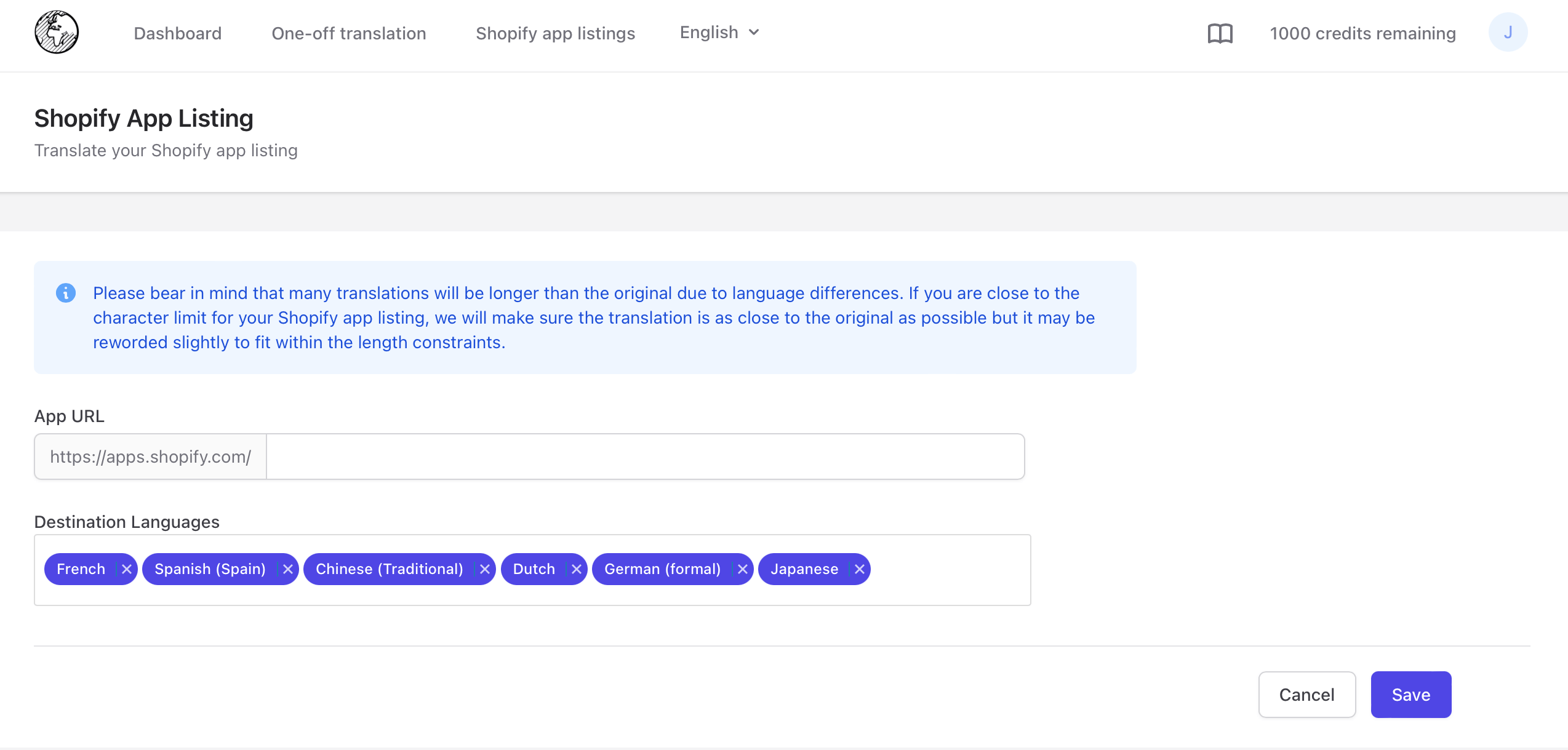 "I really appreciate the extra mile you've gone to help us get this workflow happening for us. It is really valuable to the way we develop software and has helped our processes and workflow greatly."
Meet your new workflow
The longer developers spend outside of their zone of genius, the more it costs you. TranslateCI lets you focus on what you do best: building your app.
Push a new feature to Git
Paste your new translations into a spreadsheet
Hire a translator to translate your spreadsheet
Convert the spreadsheet to a translation file
Commit the new translation file to Git
Test and deploy
Oh wow, it's the end of the day and you've been messing around with translations all day.
Push a new feature to Git
TranslateCI makes a PR with new translations
Test and deploy
Rest easy
It just works
Just push your code. We'll keep everything updated for you.
No more spreadsheet columns. No more checking in with translators. No more project management tools. No more begging your friend who took 3 years of French to help you out. But you're not really sure if they're doing it right and then how do I turn this CSV into a JSON file anyway?
Keep your app translations up to date

TranslateCI doesn't just handle the initial translation for your app. We keep it up-to-date too. Anytime you push an update for your app, we'll automatically translate it into your chosen languages.

JSON, YAML, PO, no problem!

TranslateCI supports all of the formats that you use to store your translations. You'll never have to copy and paste from a spreadsheet again.

You're in control

TranslateCI's simple interface gives you total control over your translations. All translations are fully editable, and you can trigger new pull requests at any time.

Choose your translator

Fast and cheap GPT-powered translations, or nuanced and professional human translations. The choice is yours!
Translation is a secret weapon for app store competition
Translating your app doesn't just increase your MRR.
It makes your customers feel seen
It's also an app store ranking signal
It increases your review velocity
It increases your SEO visibility
It unlocks country-specific feature pages in the Shopify app store
Pricing
Plans to help any app take on the world
Whether you're just getting started or you have thousands of merchants, we have a plan for you.
AI Translations
Just getting started with translation? Want a fast, cost-effective way to see the impact translating your app has? Then go for AI translations.
GPT-powered translations
Translate up to 10,000 words per month
Translations automatically updated and synced
Get started today
Human translations
Already know the value of translation and have customers that expect the highest possible quality? Professional human translations are the way to go!
Professional human translators assigned to your projects
300 included words per month. $.29 per additional word
Translations automatically updated and synced
Custom integrations
Get started today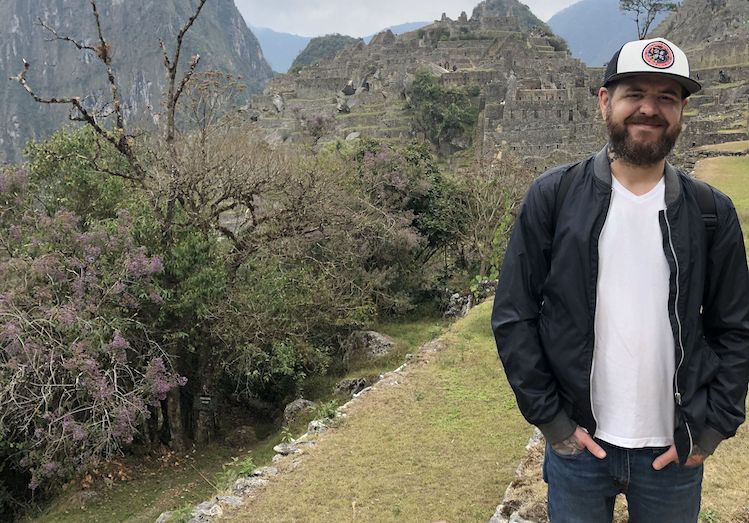 Proudly bootstrapped
I'm here to help
TranslateCI is a company of one. That means when you reach out to support, you'll be talking directly to the founder. My name is Jack, I'm a developer, and I want to help you localize your app.